We are Consultants on Corporate Social Responsibility, Sustainability and Environment. We work as strategic advisers and conflicts/interests mediators to private and public companies, governmental bodies, multilateral organizations and third sector. We are able to develop training programs in our fields of work. We are linked to a network of Associate Consultants that makes us able to assemble tailor-made teams to tackle specific projects in these three specialties.
The competency of Hedge Social is based on the professional experience and skills of its partners and associate consultants.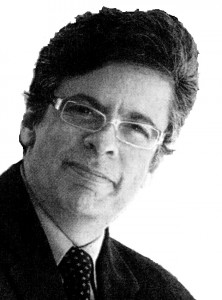 Luiz Claudio F Castro is Biologist graduated at UFRJ, MBA at FDC/MG, M.Sc. on Urban and Environmental Engineering at PUC-Rio. More than 35 years experienced on environmental sciences, he has worked at the Rio de Janeiro State Government, NGO's and Multilateral Organizations and in large private companies, such as CAEMI Group, CSN, Vale and ThyssenKrupp CSA – in these last two as Director, Sustainability and Environment. Environmental Auditor, he performed liability models and due diligences in the privatization program of several Brazilian railways, electricity generation & distribution and mining companies. "The biggest challenge of the environmental professional is to learn the corporate language. Environmental management is profitable, by increasing "green" revenues, by saving mass and energy, or even by reducing risks – which mean avoidable costs. In this sense, social-environmental disbursements work as a hedge that assures sustainability for long term operations", Castro says.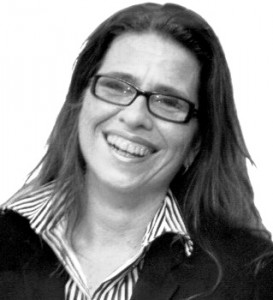 Claudia Jeunon is graduated in Communications and PR at UERJ, specialized in Marketing and e-Business at FGV. Originally performing on Consumer Marketing, she had worked since the 1980's for large companies such as Xerox, Nabisco/Fleishman & Royal, Johnson Waxes, Bausch & Lomb and O Dia Newspaper. Afterwards, she was entitled Executive Director of ABIR – The Brazilian Association of Soft Drinks Manufacturers. But it was in the field of Social Responsibility – started in the Jari Project in the Amazon, enhanced at the Roberto Marinho Foundation, and consolidated at CSN Foundation (of which she performed as Executive Director), at the Social Responsibility Advisory Board of SESI and FIRJAN and at INVEPAR Institute – that this professor of the MBA on Sustainability/ESG of UFRJ has reached to the new concept of Marketing nowadays: "while in the past we used to sell a 'product', and some years after a 'brand', today 'reputation' is the most important competition advantage for companies. And reputation is obtained from corporate practices that demonstrate economic solidity, social responsibility and environmental sustainability".